HURRY TO GET SUMMER PRICING!
Do you have staff members that are ready to move up in their career but lack specific experience and skills? Do you need people on your team to increase their leadership skills quickly? Are your leaders having challenges managing change?
Our action planning session help managers and c-suite leaders create goals and identify their strengths, gaps and leadership purpose.
As a result of the action planning sessions, leaders will have a completed dashboard that includes their personal profile, leadership purpose statement, strengths, gaps, key goals.
What's Included in the 2 Hour Planning Session
Here is a summary of what is included in the coaching session
2 Hour Zoom Coaching Session
Before the session
Once your session is scheduled, you will receive the following assessments to take before we meet.

Gallop strengths survey
Emotional Intelligence Assessment
360 assessment (to give to at least 5 people you trust)
Activate Your Passions Guidebook
Personal profile survey
During the session
You will attend a 2 Hour coaching session with Dr. Jessica to help you set leadership goals and take action. In this session, you will review:


completed assessments
leadership purpose (based on previous assessment)
a summary of your strengths and areas of growth based on all of your assessments
Create 1-3 SMART goals
After the session
As a result of our session, you will receive a dashboard that includes your personal profile and your goals for the next 90 days.
You will also receive a free Best Self Journal. This journal will be used as a guide to help you stay on track of your progress and areas of growth. This 3-month journal was created based on principles of neuroscience, positive psychology and cognitive psychology to help you overcome barriers of success to make it simple to achieve your goals. In the Best Self Journal, you will record your journey on the road to success each day by keeping track of your successes, opportunities and areas of development for 90 days. As a result, you will form habits that will help you become more productive, effective and focused.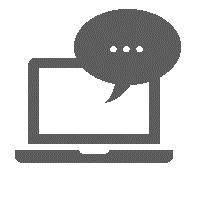 Who qualifies
You qualify if you…
need help with creating attainable goals
need help with getting focused
are fearful about what to do next in your career and are desiring a change but not taking specific action
lack vision about what to do next with your career
have a lot of negative mind chatter and you want to change
need to increase confidence
need help balancing daily tasks, need to increase self-care, managing stress, and improving relationships
---
Outcomes
As a result of attending this planning session, you will…
have a clearly defined plan of action and steps to take to achieve your goals
increase confidence and inner peace
leave feeling focused, motivated and ready to take ACTION!
Specific changes that may occur after the 90 day journaling…
increased focused
more positive and more feelings of gratitude
job promotion/change or increased sales in business
career change
improved relationships with co-workers/family
---
Moreover, out action planning session provide leaders the tools to help them activate their true leadership purpose and enable them to lead from there authentic self. After the planning sessions, leaders are given a productivity journal, to help them quickly reach success!
How much does this cost?
Developmental Planning Session is discounted until August 2, 2020 $400.00 $575.00
---
Schedule your appointment today!